More about Jacques…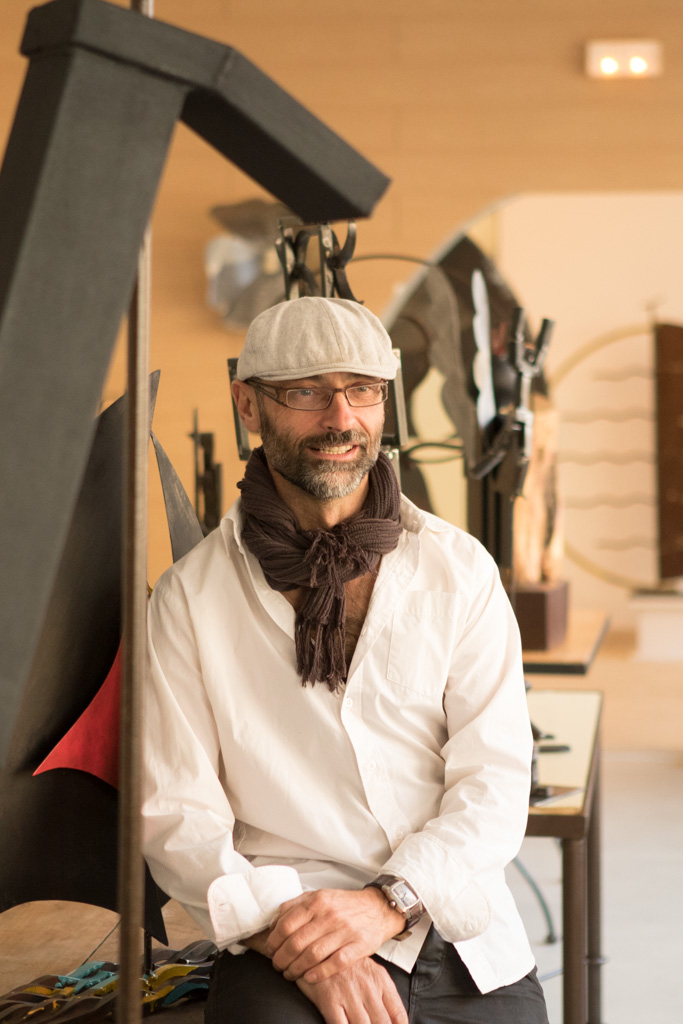 Jacques was born in 1957 at Orchies, near Lille, north of France.
When he was 12 his entire family settled in Grasse, city of perfumes along with his step father, Georges 'Jojo' Soufflet, who was ornamental metalworker. As soon as he was 14, he already knew a lot about metal and welding. At the age of 15 he finally left school to become a metalworker and work with his stepfather.
At 17 he went to work with others to develop his art. One of them, Paul Quarin, made him work on some of his sculptures.
One night, a friend showed him one of her drawings, asking if he could made a sculpture from it. The next day, he came back with his first piece, a man walking his dog. It was entirely made with recycled materials.
That's when the penny dropped, he now knew he would become a sculptor
In 1982, in Grasse, he created his first workshop in an old sheep barn. He set up in a bus where he lived for 3 years and had his first son. This place was destroyed in 1986 when a fire devastated the region.
His first exhibition took place in 1983 at the Centre International de Grasse. It will be then succeeded by many other exhibitions
Jacques does not lock himself into a style, variety is one of his priorities. His original and varied creations touch the imagination or the animal world which he transcribes in a poetic and light style.
Each item is unique and created from hand-forged steel pieces and more recently, from cut and coloured sheet metal.
Today Jacques' work is exhibited in different places, the Galerie Inattendue Paul Conti in la Colle sur loup, the Roz & Winkler gallery in Barbizon, and of course in his permanent gallery in Gréolières.